We host live music and art events.
Come dine and dance with us!
Events Coming Up
MIKE LOVE
Friday, March 30
8 pm $25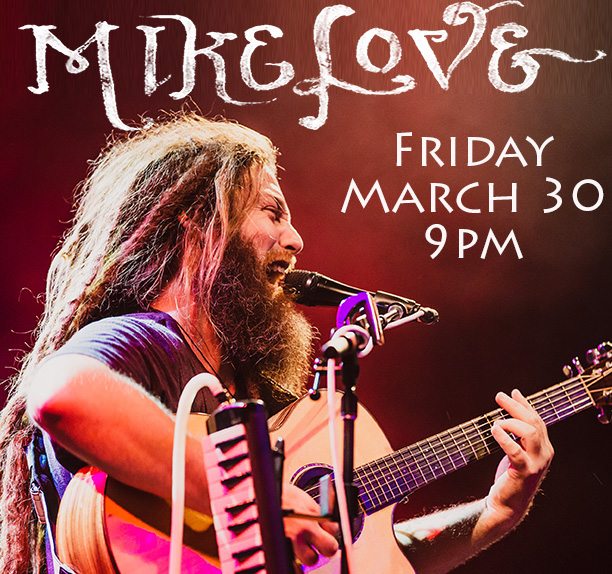 Join us for more amazing live music with Hawaii's own Mike Love! With a foundation rooted in the spirituality and message-based music of Reggae and Rastafari, Mike Love blends the sounds of progressive and classic rock, pop, R & B, soul, blues, flamenco, jazz and so much more. Healing is at the core of his music. With ever evolving live performances, Love keeps his organically grown fanbase returning again and again to witness the evolution of tried and true fan favorites, and the ever-expanding repertoire of new music that is constantly surfacing.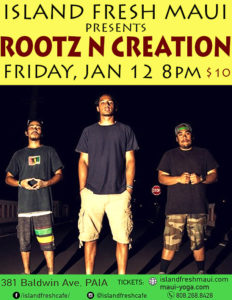 Mahalos to Rootz N Creation for a super fun show!
George Kahumoku

DATE TO BE ANNOUNCED!
4:30-5pm free 'ukulele and hula lessons
5-7:00pm dinner
7-9:00pm concert featuring George, 'ukulele rising-star Max Angel, and hula dancer Wainani Kealoha
at the Island Fresh Cafe
381 Baldwin Ave, Paia, HI 96779
RESERVATION INFO AND PRICES COMING SOON!
Join us for a unique dinner & show experience featuring foods prepared by Grammy-winning slack key guitarist, George Kahumoku, and featuring foods from his own Kahakuloa farm. Dinner includes authentic Hawaiian Laulau, rice, poi, poke fish, garden salad, lomi salmon, and dessert. Georgeʻs famous Laulau is a traditional Hawaiian delicacy of pork, butter fish, taro, sweet potato, all wrapped in luau leaf (taro leaf) and ti leaf and steamed for 6 hours.
After dinner, George will sing traditional and original Hawaiian songs and tell entertaining stories while playing his signature 12-string slack key guitar; protege Max Angel will sing and play
ELIJAH RAY
Saturday, March 17
8:30 pm $20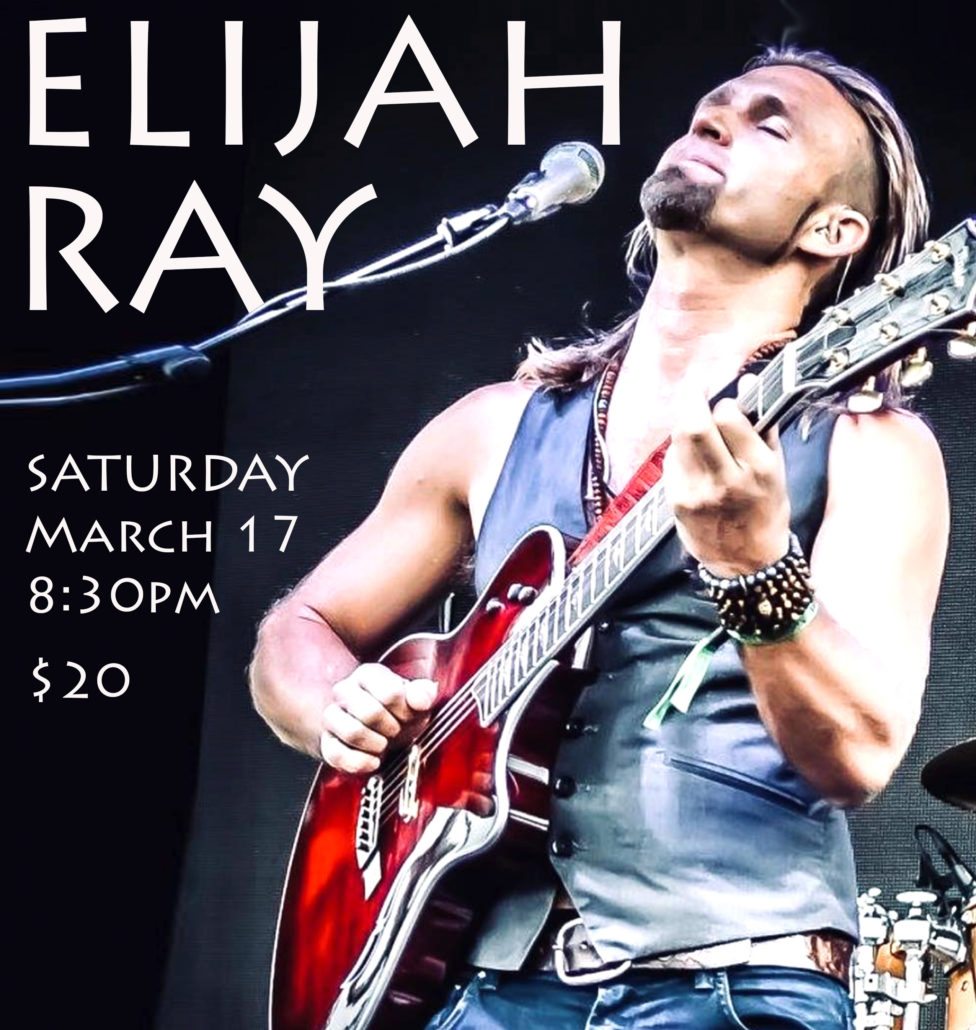 Acoustic Soul, Bumpin Funk, World Beat, Dance / Pop and Rock… to soul stirring Piano Ballads, Symphonic Soundtracks, and Shamanic, Sound Healing environments.
Elijah Ray's shining presence, gritty soul, and message of love invites the listener into an experience of what it is to be "in the BAND OF LIGHT', and live a life as an embodied, awakening human. His spiritual messages of authenticity and the power of community have transformed audiences internationally, and many are calling his music the "soundtrack of the awakening."
Elijah Ray has played, collaborated and shared the stage with countless artists and amazing friends and musicians, like Bibi McGill (Beyonce's Lead Guitarist), Jesse Carmichael (Maroon 5), Graham Nash, Andre Manga (Paul Simon), Ben Stiller, Donovon Frankenreiter, G Love, Brett Dennon, Bushwalla, the Luminaries, Tina Malia, Youssouphe Sidibe, Tubby Love, Jay 'Bird" Koder, Michael Ruff, and many more.
Open Mic Sundays
Join us for Open Mic Sundays!
5:00 – 7:30 pm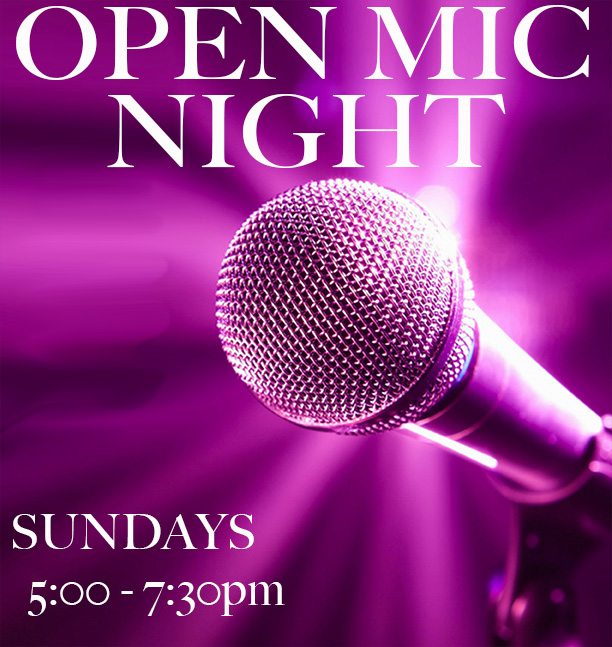 Mahalo
Gary Zukav

& Linda Francis
for joining us for a weekend of talks & workshops